Many Christian leaders are now considering creating Church Security Plan to help keep their church safe.  Sadly, churches and religious organizations are increasingly targets of violent attacks.  Christians come to your church seeking refuge and peace. They want a safe place to worship, reflect, and connect.  Church leaders are essential to establishing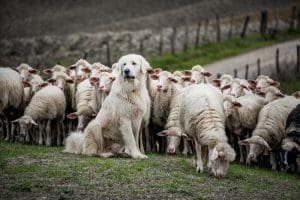 safety and security in their houses of worship.
Church security is something every congregation needs to discuss.  Our goal is to provide the information to prepare your church with resources to prevent and to respond to an emergency.  This is not an exhaustive list, but it is a great place for you to start establishing a Church Security Plan.
Preparation for emergencies starts with proper planning. Southern Mutual Church Insurance Company has worked with law enforcement and security consultants to provide great resources for you.
Create your Church Security Plan
Start with Church Security Policies & Procedures Manual.
This manual includes:
Forming a church security team
A checklist of actions your church can take
Firearm policy guidance
Emergency planning procedures
Take a few minutes and watch SMCI's video. SMCI's insurance experts, along with security consultants, discuss what you can do to improve church security and establish a church security plan.
Establish your Church Security Team
Volunteers are not required to have professional backgrounds but those with it are often given preference when seating the team.
Qualities to look for are:

Members and regular attendees of the church with established good character, honesty and integrity
Those who are able to perform the functions of the team without physical limitation
Faithful congregants who help by streamlining processes,

improving visitor experiences
increasing overall safety for everyone on the property

Skills and experience to seek out are:

Backgrounds in law enforcement
Armed forces experience
Professional security who are skilled with

Training and experience in access control
Patrol techniques
Emergency response
Perimeter control is invaluable.

Require training for the medical team.

Team members should be trained in CPR and use of automated external defibrillators
Basic first aid
We've put together a few resources for you to begin your research on your training program.
Security Consulting/Training
Protector's Toolkit is a Veteran owned company that offers:
A free online risk assessment
A comprehensive membership program providing on-going training
Resources for your Church Protectors.
Strategos International -from the corporate world to schools, healthcare, churches, the military and Law Enforcement.  Strategos International offers the most sought after and professional protective services, training and security consulting in the world.
Medical Trauma Kits/Training
• Tactical Medical Solutions – TacMed™ Solutions understand that being an untrained provider doesn't diminish the first responder's willingness to help those in need. TacMed™ brings proven life-saving medical gear and instructions together so that anyone can become a first responder. Mention you are a church organization to receive a discount.
• North American Rescue is dedicated to decreasing preventable death by providing the most effective and highest quality mission critical products to our military, federal agencies, civilian law enforcement, EMS, and pre-hospital life savers.