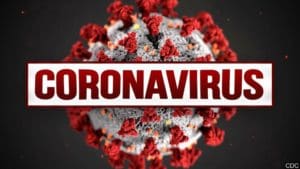 As the COVID-19 Pandemic continues, many churches are asking when and how to resume regular worship services and operations.  For help with this process we would like to share the following guidance & resources for churches resuming services.
The Centers for Disease Control and Prevention has published a webpage headlined "Interim Guidance for Communities of Faith." The CDC is careful to offer advice with the following statement: "CDC offers these suggestions for faith communities to consider and accept, reject, or modify, consistent with their own faith traditions, in the course of preparing to reconvene for in-person gatherings while still working to prevent the spread of COVID-19."
The page offers several advisories for churches to consider as they prepare to gradually return to normal services and operations.  Here are a few instructions
Establish and maintain communication with local and state authorities to determine current mitigation levels in your community.
Provide protections for staff and congregants at higher risk for severe illness from COVID-19.
Offer options for congregants at higher risk of severe illness that limit their exposure risk (e.g., remote participation in services).
Encourage any organizations that share or use the facilities to also follow these considerations as applicable.
This page also gives details regarding:
How to intensify cleaning, disinfection, and ventilation
Taking steps to minimize community sharing of worship materials and other items
Preventing the spread of COVID-19 in nursery and childcare settings.
The CDC offers another page of advice headlined "Reopening Guidance for Cleaning and Disinfecting Public Spaces, Workplaces, Businesses, Schools, and Homes." It contains practical advice on how to develop and carry out a smart plan for resuming public interactions.
Each congregation must assess the information and make its own decisions as it moves forward. The information on those pages will be helpful in making such decisions.
We add them along with information posted earlier from the CDC, such as:
It is our hope and prayer for your safety through this pandemic, and we look forward to continuing to serve the church community as we all move forward, through and beyond the crisis.
We thank Southern Church Mutual Insurance for this information.